VARIANSE Is Best Broker for Online Trading UK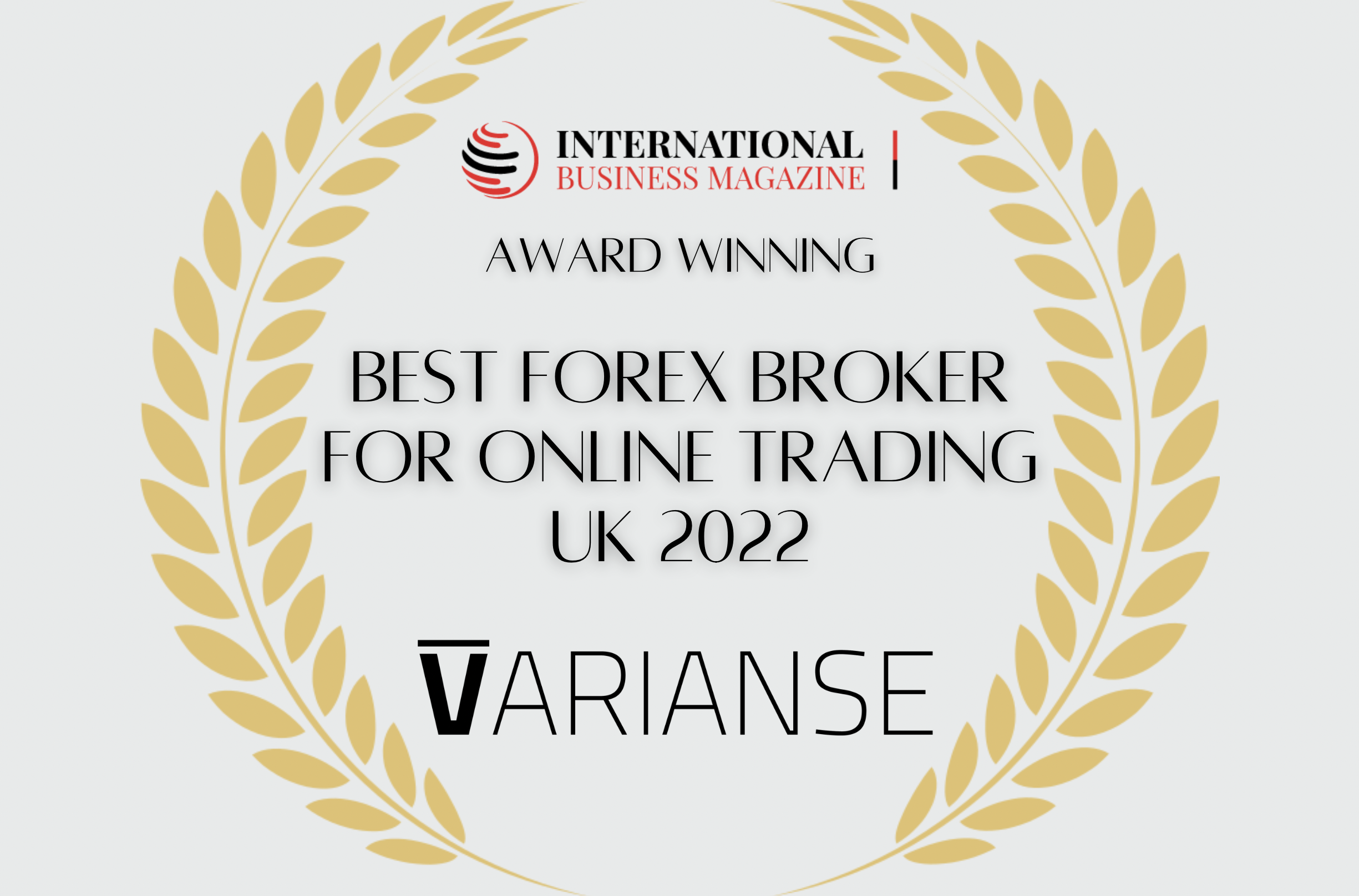 Best Broker for Online Trading UK
International Business Magazine has awarded VARIANSE as the Best Forex Broker for Online Trading UK for 2022. "Gaining the Best Broker for Online Trading UK award is no easy feat", said a spokesperson for International Business Magazine. "Our panel of experienced judges follow a strict set of criteria when making such awards and the competition is stiff."
Strict Criteria
The panel considered many factors before making the online trading UK award. Key amongst them were the quality of the UI/UX of the broker platforms. Customer reviews, the quality of the brokers trade execution and pricing, the less obvious value adds the broker provides to traders, and the quality of customer service also carried heavy weight. Three factors made VARIANSE stand out from the rest of the competition, according to International Business Magazine.
Outstanding Customer Service
Customer service was one of the areas where VARIANSE topped the list. The firm has invested heavily in its Client Success Management team over the past six months. Those efforts culminated in the hiring of TJ, as the firm's head of Client Success. TJ's hire has added a whole new level of knowledge about online trading in the UK and elsewhere. "Our approach to client management is definitely unique to any other broker.", commented TJ on the firm's recent award.
Honest Conversations
As an execution-only ECN account broker, VARIANSE is able to be completely transparent with its client base in terms of its offering. That opens the door to have deeper discussions with its client base about trading conditions and needs more generally. The firm makes themselves available to discuss all aspects of online trading. "We excel at matching the best trading conditions to what the client needs, be it forex, or otherwise", said TJ.
cTrader Success
Another major area of success has been the adoption of the cTrader platform in 2021. The adoption has dramatically added to platform user experience. In a short space of time, VARIANSE has become one of the Best cTrader Brokers. The promotion done to date to enhance its offering of cTrader copy trade as a hassle free alternative to MAMM and PAMM asset management setups has been noteworthy.
"Copy trade is a far superior option for both investors and asset managers. Everything is just automated with performance automatically verified." remarked TJ. This, combined with the total revamping of VARIANSE UI/UX since the start of the year, and the imminent introduction of the full suite of crypto products is one of the prime reasons the firm was awarded Best Forex Broker for Online Trading UK for 2022.
About VARIANSE:
Established in 2015, VARIANSE is an award winning global fintech, providing cutting-edge tailored trading services to a wide range of clientele, including novice, professional, and algorithmic traders. Led by a team with more than 20 years' experience gained from top tier investment banks, brokers, and Silicon Valley technology firms, VARIANSE delivers unparalleled market research, trade support and execution across FX, commodities, indices, and equities markets.
Your global trading connection
We are an award-winning, internationally regulated, trusted and secure broker.
Regulated Globally
VARIANSE is authorised and trusted internationally. We have entities regulated by the FCA, FSC and LFSA.
Multi-Award Winning
VARIANSE has achieved consistent recognition from independent organisations and the financial community.
Premium Customer Support
Take comfort in an experienced team committed to providing you with rapid, efficient, and friendly support.
Tier-1 Banking Relationships
We safeguard your funds safely and securely in segregated ring-fenced client money custodian bank accounts with Barclays Bank.
CFDs are complex instruments and come with a high risk of losing money rapidly due to leverage. 58% of retail investor accounts lose money when trading CFDs. You should consider whether you understand how CFDs work and whether you can afford to take the high risk of losing your money.