Trading bots with cTrader: an Interview with ClickAlgo
Trading bots help automate repetitive tasks
ClickAlgo offers unlimited best in class cTrader trading bot solutions
cTrader uses C# to programme trading bots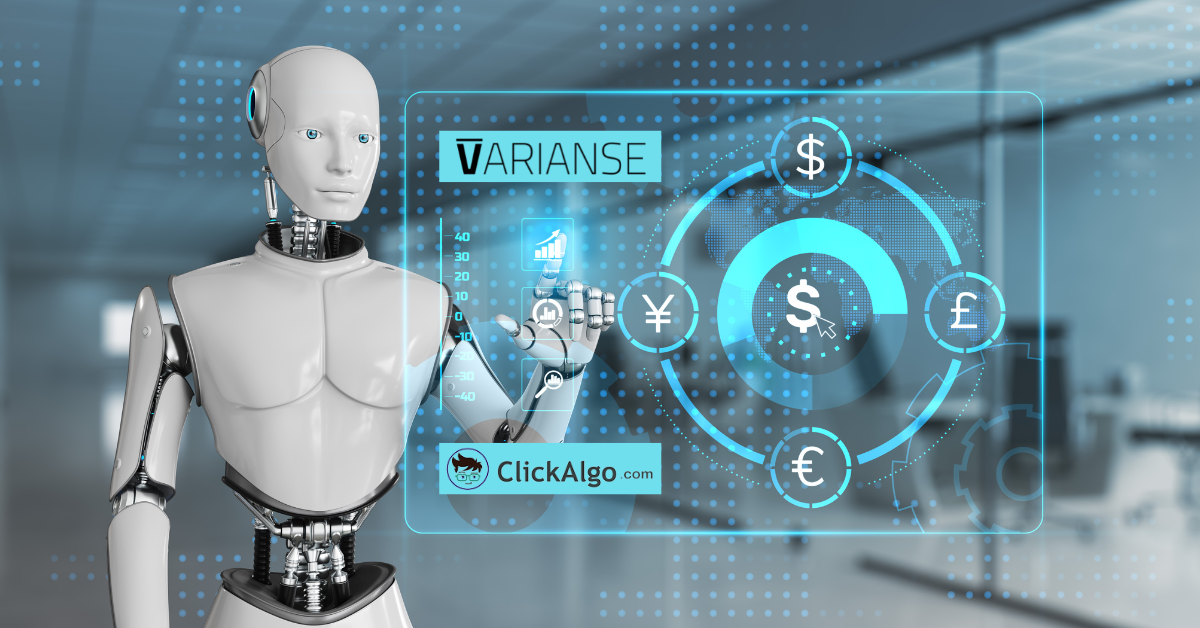 Trading Bots Have Something to Offer
Historically as a manual trader, I really only used technicals to pick entry and exit points. I thought trading bots had nothing to offer. For an everyday online trader like myself, trading bots seemed largely for those who traded on the MT4 platform. They also carried a bit of a negative stigma, at least as far as I was concerned. Then I was introduced to ClickAlgo in 2021. The company changed my entire perspective about trading bots, algorithmic trading, and their application to the cTrader platform.
ClickAlgo is the #1 cTrader Algorithmic Provider
For those unfamiliar, ClickAlgo is truly the premier trading bot and algorithmic developer for the cTrader platform. I personally first stumbled across them after researching how to create my own cTrader indicators on YouTube. With 4k+ YouTube subscribers, a 4.8 Trustpilot score, its designation as an official cTrader consultant, and a wealth of free education and tools on their website, ClickAlgo seemed to be the best of the best in terms of trading bots . Its long and successful track record dating back to its inception in 2015 also allured me.
Satisfied Customer
And guess what, ClickAlgo, unlike many other services out there on the web, didn't disappoint. One year later I'm still working with ClickAlgo, both in terms of learning how to develop my cTrader trading bots, algorithms and indicators, whilst using the firm's expertise to develop some of my more complex ideas. My latest work has focused on custom indicators for GBP/USD. The team at ClickAlgo have also proven to be top notch in terms of their one-on-one customer support and the strength of their team.
That's why I was so thrilled that Paul Hayes, the founder of ClickAlgo, was willing to sit down with me for an interview to discuss trading bots and algorithmic trading. He is the really the #1 world expert on the subject. Below are his answers to some of my most probing questions.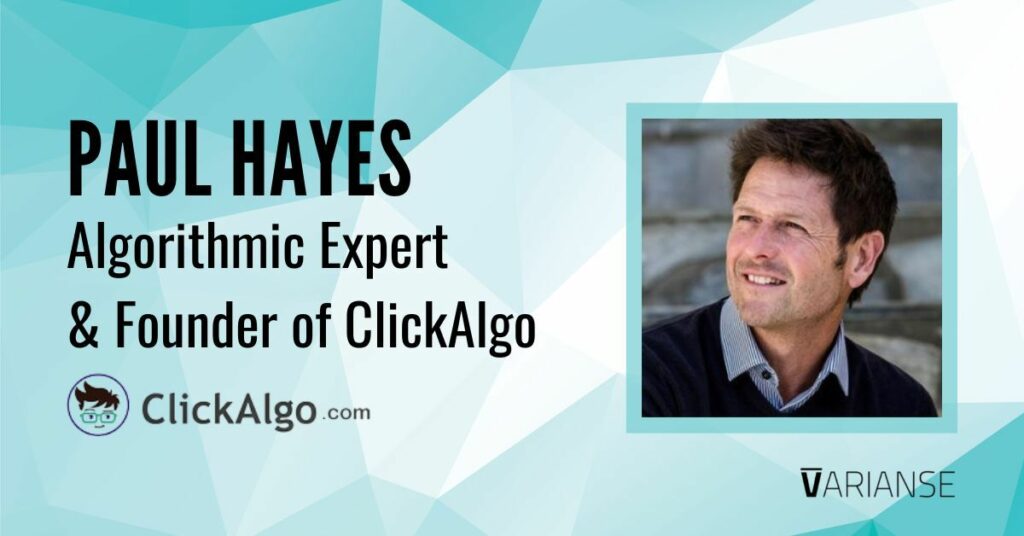 Why Did ClickAlgo Choose to Specialise on the cTrader Platform?
As a new start-up business, we researched the various trading platforms for retail traders back in 2015 and found that cTrader ticked all the boxes in technology, features, support, and long-term growth in the market. This has been an excellent choice as it has matured into one of the best trading platforms for beginners and experienced traders with many new updates and Spotware who created the platform listens to their customer's feedback to improve it.
What Does ClickAlgo Offer Traders?
ClickAlgo offers a wide selection of services to help traders who use the cTrader platform. Beginners, like yourself, benefit from support and help on how to get started via video tutorials, how to download free and paid indicators and automated trading systems and trading bots.
We offer a big selection of the best trading tools for cTrader in the form of indicators, trading terminals and trading robots for algorithmic trading. In addition, as you know, we provide an algorithmic trading school using Microsoft C# to teach people with no coding skills how to create their first custom indicator or automated trading bot.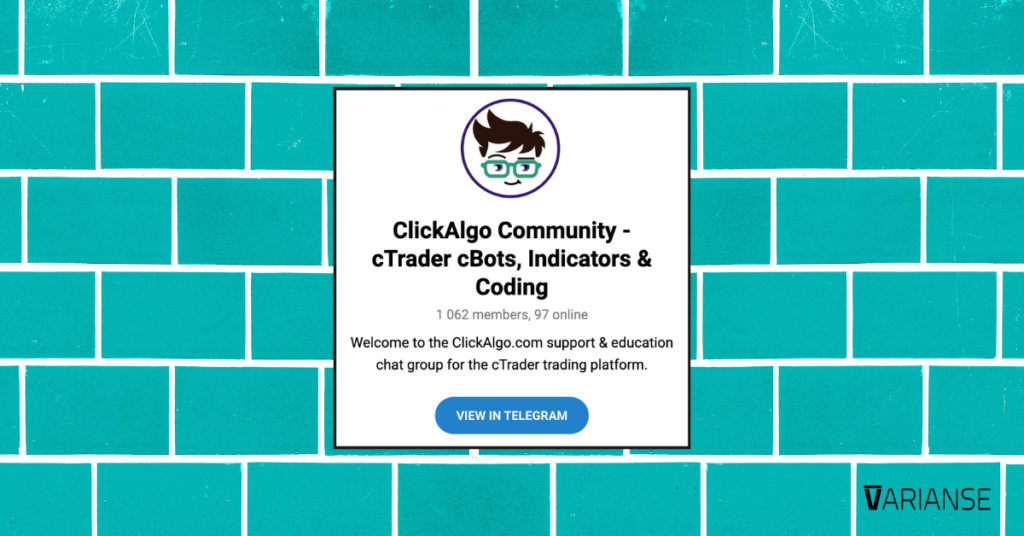 Plus we offer a bespoke custom development service to help traders automate their manual strategies. We have an active community of customers who discuss trading on our Telegram channel and support forum, located right on the cTraderInfo site.
What kind of support is out there for cTrader trading bot and algorithmic development?
Both ClickAlgo, and Spotware, who created the cTrader platform, offer an instant support chat groups on Telegram to help customers with their enquiries. Furthermore, we offer a support forum, helpful tutorials and hands-on video guides. MetaTrader MT4 does not have a dedicated telegram support channel for instant help.
Why such a heavy focus on trading bots and algorithmic trading?
Back in 2015, ClickAlgo understood how important algorithmic trading was for retail traders. This industry is growing very quickly and if used correctly it can make a big difference for the trader. We do not believe in 100% automated trading systems. Instead, algorithmic trading works best as a tool to remove daily repetitive tasks. This frees up time to focus on market analysis or managing trades. For example, automation can ease the burden in terms of market entries based on pre-conditions, risk management or closing trades based on technical analysis.
If a trader has a working or part working strategy that they use for manual trading and it is successful then they may wish to automate some or all of it, this is where ClickAlgo can help.
How easy is it to convert an MT4 EA to a cTrader bot?
If you have an existing MT4 Expert Advisor and you would like to start using it with the cTrader trading platform then ClickAlgo can help you with their custom development service, the process is very easy if you can provide your strategy in a document or email; we do not accept the source code as this does not show the fully documented system. For simple conversions, traders are welcome to try out our dedicated MT4 to cTrader conversion website.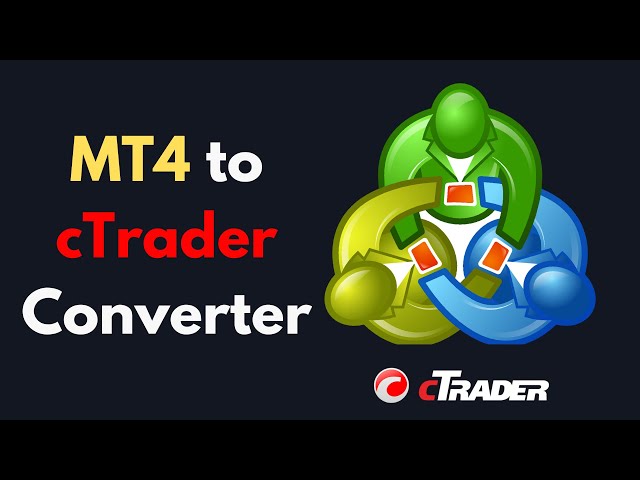 What are some of the big changes you've seen in the trading bot and algorithmic space?
ClickAlgo has seen many MT4 traders start using the cTrader platform due to its ease of use, slick charting and how algorithmic trading is now for everybody. The type of trader still has mature business-oriented traders, but lately, we have seen a big increase in younger traders who will take more risks but have the potential for bigger returns. ClickAlgo's customers are from all around the globe from the UK to Australia and in all languages.
Why is ClickAlgo focused on cTrader and not MT4?
ClickAlgo has a background in commercial software development for major companies. We know what technologies should be used in the financial markets. MetaTrader (MT4) uses a non-industry standard programming language that they created called MetaQuotes Language 4 (MQL4). cTrader, meanwhile, uses one of the world's most popular programming languages (Microsoft C#) and there is a large amount of free educational training courses and videos online to learn how to code.
Microsoft .NET is powerful; you can use dedicated mathematical languages for algorithmic trading. The difference between Microsoft and the MetaQuotes programming language is like comparing a Ferrari with a Skoda.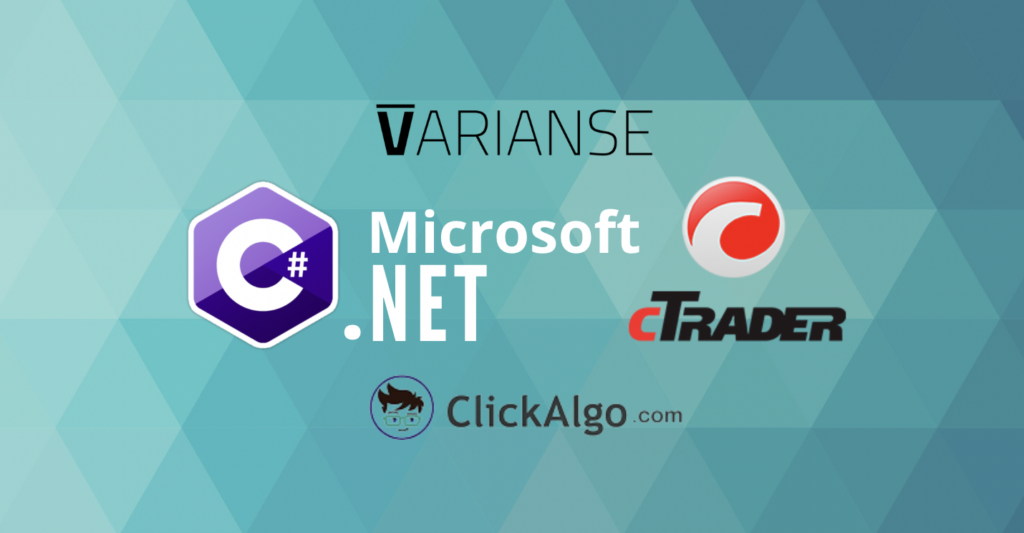 How easy is it to code trading bots and algorithms using cTrader?
As cTrader uses one of the world's most popular programming languages Microsoft C#, for the average trader learning how to code is very easy, ClickAlgo provides an Algorithmic Trading School to help anyone create their technical indicators or automated trading bot.
Another benefit of using cTrader for creating custom trading tools that communicate with the trading platform is the Application Programmers Interface (API), this is the layer of communication between your C# code, and the cTrader desktop application and the broker.
Is it true that you can help provide assistance in winning the FTMO Challenge?
ClickAlgo provides all the tools for a customer to pass the FTMO Challenge. Recently, one of its contestants passed phase 2 and are now being funded. All this was achieved this using a custom-made semi-automated trading bot created by ClickAlgo's development team and some technical indicators downloaded from the website.
What type of interesting projects have you recently been working on?
One of the most interesting projects ClickAlgo have been working on is a prototype Voice Recognition Trading Assistant for the cTrader Desktop platform. With this application, users can submit orders, interact with charts, and retrieve trade information, by voice command.
Granted, this technology is still in its infancy and more suitable for institutional trading, but it has great potential. Voice Trading is particularly beneficial for traders with disabilities or those who need complex contracts executed with a few simple commands.
Paul Hayes & ClickAlgo
Paul Hayes is the founder, and Head of Sales & Marketing at ClickAlgo. He holds a BSc in computer science. In addition, he has worked in the software industry as a consultant to blue-chip companies for over 15 years. Paul's expertise in trading bot and algorithmic development complement his deep understanding of financial markets and trading.
ClickAlgo, founded in 2015 under the brand name cAlgo4U, changed its name to ClickAlgo in 2016. The name takes inspiration from the click of a button access the cTrader platform offers. Since 2015, ClickAlgo have acquired over 11,500+ customers, and delivered over 1200 custom development projects.
The VARIANSE cTrader Platform
Choose the VARIANSE cTrader platform if you want the best trading conditions for your trading bots or indicators. Twice ranked the Best Broker for Trade Execution, VARIANSE provides the extra edge professional traders require. Pair your ClickAlgo trading bots with the VARIANSE cTrader platform, and enjoy the best online trading experience available.
DISCLAIMER: All communication, messages, media and links distributed on this channel has been prepared by VARIANSE solely for information purposes without regard to any particular user's investment objectives, financial situation, or means. The information in the publication is not an investment recommendation and it is not investment, legal or tax advice or an offer or solicitation to purchase or sell any financial instrument. Reasonable care has been taken to ensure that this publication is not untrue or misleading when published, but VARIANSE does not represent that it is accurate or complete. VARIANSE does not accept any liability for any direct, indirect or consequential loss arising from any use of this publication. Unless otherwise stated, any views forecasts, or estimates are solely those of the author(s), as of the date of the publication and are subject to change without notice. The information provided herein is not intended to constitute and does not constitute investment advice nor is the information intended as an offer or solicitation for the purchase or sales of any financial instrument. The information contained herein has no regard to the specific investment objects, the financial situation or particular needs of any particular recipient. Relevant and specific professional advice should always be obtained before making any investment decision. It is important to note that past performance is not indicative of future results. VARIANSE is a trading name of VDX Derivatives, authorised and regulated by the Financial Services Commission (FSC) of Mauritius. FSC license number C118023323. VARIANSE is also a trading name of VDX Limited and is authorised and regulated by the Financial Conduct Authority (FCA) in the United Kingdom. FCA register number 802012. This publication is not directed to residents of the United States and is not intended for distribution to, or use by, any person in any country or jurisdiction where such distribution or use would be contrary to local law or regulation.
Your global trading connection
We are an award-winning, internationally regulated, trusted and secure broker.
Regulated Globally
VARIANSE is authorised and trusted internationally. We have entities regulated by the FCA, FSC and LFSA.
Multi-Award Winning
VARIANSE has achieved consistent recognition from independent organisations and the financial community.
Premium Customer Support
Take comfort in an experienced team committed to providing you with rapid, efficient, and friendly support.
Tier-1 Banking Relationships
We safeguard your funds safely and securely in segregated ring-fenced client money custodian bank accounts with Barclays Bank.
CFDs are complex instruments and come with a high risk of losing money rapidly due to leverage. 58% of retail investor accounts lose money when trading CFDs. You should consider whether you understand how CFDs work and whether you can afford to take the high risk of losing your money.
ELECTRONIC TRADING. ELEVATED