Help Center: About the Company
Privacy Policy
Who We Are
VARIANSE a trading name of VDX Derivatives ("VARIANSE", "VDX", "the Company", "the Firm", "we", "us", or "our") is a company incorporated, authorised and regulated by the Financial Services Commission of Mauritius ("FSC Mauritius") via company licence number C118023323 (GBC1) and Investment Dealer Licence number C118023323, in the capacity of an Investment Dealer (Broker). VDX Derivatives is registered in Mauritius with company number: 164317 and the registered address at 24 St Georges Street, Port Louis, Mauritius.
We provide our customers with Investment services including foreign exchange contracts ("Forex") and Contracts for Difference ("CFDs") trading.
Privacy
As part of our day-to-day business we need to collect personal information from our customers and potential customers to ensure that we can meet their needs for a range of financial services and provide them with information about our services.
Your privacy is important to us and it is our policy to respect the confidentiality of information and the privacy of individuals. This policy outlines how we manage your personal information supplied to us by you or a third party in connection with our provision of services to you or which we collect from your use of our services and/or our app(s) or website(s). It also details your rights in respect of our processing of your personal information.
Our privacy policy will be reviewed from time to time to take account of new obligations and technology, changes to our operations and practices and to make sure it remains appropriate to the changing environment. Any personal information we hold will be governed by our most current privacy notice. We are committed to protecting and respecting your privacy, by using our website or services, you agree to be bound by this privacy policy.
Principles of the Data processing
All personal data is:
processed lawfully, fairly and in a transparent manner in relation to any data subject;
collected for explicit, specified and legitimate purposes and not further processed in a manner incompatible with those purposes;
adequate, relevant and limited to what is necessary in relation to the purposes for which they are processed;
accurate and, where necessary, kept up to date, with every reasonable step being taken to ensure that any inaccurate personal data are erased or rectified without delay;
kept in a form which permits identification of data subjects for no longer than is necessary for the purposes for which the personal data are processed; and
processed in accordance with the rights of data subjects.
The personal information we collect and use
Information collected by us
In the course of your registration as a client for a demo or live account with VARIANSE or filling any other form on our Website, subscribing to our services, news or offers, marketing communications or posting material, the following information about you ("Your Data") will be collected and stored for administrative, service related and/or legal purposes.
We will limit the collection of personal information to what is necessary to administer our business and carry out our regulated activities in an effort to provide you with superior service.
Information that you provide to us directly:
Personal information, such as names, addresses, personal registration number, national identification number, passport number and e-mail addresses etc ("Personal Information")., and
Financial information, trading experience and employment information for appropriateness assessment will also be collected but this data do not identify any individual as it is not personal data per sé.
However, the meaning of data 'provided to' VARIANSE is not limited to this. It is also personal data resulting from observation of your activities (eg where using a device or service). This may include:
history of website usage or search activities, details of your visits to our Website including, communication data
traffic and location data; or
website traffic pattern information, including IP addresses, operating system and browser type, for system administration and to report aggregate information to our advertisers. This kind of information is only used in masked or aggregated form, which means that the individual user will not be recognisable. These data do not identify any individual.
Communications between you and VARIANSE via Live Chat, email, or telephone call.
Your e-mail address may be used by VARIANSE in relation to its products and services (including any marketing campaigns related to these products or services). If you do not wish to receive such marketing material and marketing communications, you can opt-out at any time by clicking on 'unsubscribe' or by sending an email stating so to [email protected].
Personal Data We Collect
If you are an actual or potential customer, we may collect the following types of information about you:
name, address and contact details
date of birth and gender
information about your income and wealth including details about your assets and liabilities, account balances, trading statements, tax and financial statements
profession and employment details
location data
trading performance
any other similar information
We obtain this information in a number of ways through your use of our services or other dealings with us including through any of our websites, apps, the account opening applications, our demo sign up forms, webinar sign up forms, subscribing to news updates and from information provided in the course of ongoing customer service correspondence. We may also collect this information about you from third parties either through bought-in third party marketing lists, publicly available sources or through our refer a friend scheme.
We also keep records of your trading behaviour, including a record of:
products you trade with us and their performance
products we trade on your behalf and their performance
historical data about the trades and investments you have made including the amount invested
your preference for certain types of products and services
We may also obtain personal information about you through your use of our websites, apps or through the use of cookies on our websites and/or apps, in particular by recording which pages you look at on our websites.
| | |
| --- | --- |
| Personal data type: | Purpose: |
| Personal information such as gender, name, date of birth and address | To meet our anti money laundering (AML) and other regulatory obligations in relation to Know Your Client (KYC) and client due diligence. To verify your identity using our verification processes. |
| Contact information (email address and phone number) | In order to send you correspondence in relation to the services provided and to fulfil our regulatory and compliance obligations |
| Employment information, financial information, relevant education and trading experience | In order to comply with KYC obligations and in order to meet our regulatory obligations relating to assessing the appropriateness of our products and services |
| Ethnicity, citizenship and social security numbers or national identity and passport numbers | In order to comply with KYC and regulatory trade reporting and other AML obligations |
| Proof of photo ID, address verification | In order to comply with KYC and regulatory trade reporting and other AML obligations |
| Unique device number (IP address) and device information including version of web browser you use | When you visit our website, navigate through the pages or fill in any forms, we may collect your unique device number or IP address in order to set up your profile. |
| Financial sanctions and credit header information | In order to perform our electronic AML screening checks and to comply with other fraud detection policies. This may generate further information on your credit history, criminal convictions or political interests leading to us making decisions based on the results of these checks |
How we use your personal information
We use information held about you in the following ways:
to ensure that the content in our website is presented to you in the most effective manner and to improve the content of our website.
to communicate with you and contact you and to provide you with products and services that you request from us or, where you have consented to be contacted, for products and services that we feel may be of interest to you;
managing and administering the products and services provided to you;
keeping you updated as a client in relation to changes to our services and relevant matters;
provide, improve, test, and monitor the effectiveness of our Services.
develop and test new products and features.
monitor metrics such as total number of visitors, traffic, and demographic patterns.
diagnose or fix technology problems.
to carry out our obligations arising from any contracts entered between you and us.
we may also use your data, or permit selected third parties and our processors to use your data, to provide you with information about goods and services which may be of interest to you and we or they may contact you about these by email.
to notify you about updates to the website.
to send out newsletters or information about other opportunities that we believe will be of interest to you. We will only send this to you if you have indicated that you wish to receive such information and we will respect your wish not to do so if you communicate such wish to us. You can opt-out from receiving marketing communications at any time if you do not wish to receive such marketing material by clicking on 'unsubscribe' or by sending an email stating so to

[email protected]

to promote safety and security. We use the information we have to help verify accounts and activity, and to promote safety and security on our regulated services, such as by investigating suspicious activity or violations of our terms or policies. We work hard to protect your account using teams of IT specialists, automated systems, and advanced technology such as encryption.
Who we share your personal information with?
As part of using your personal information for the purposes set out above, we may disclose your information to:
other associated companies within our Group of companies who provide financial, technical and other back office services
service providers, other partners and specialist advisers who have been contracted to provide us with administrative, IT, financial, regulatory, compliance, insurance, research or other services
introducing brokers with whom we have a mutual relationship
credit providers, courts, tribunals and applicable regulatory authorities as agreed or authorised by law or our agreement with you
credit reporting or reference agencies
anyone authorised by you
Generally, we require that organisations outside our Group who handle or obtain personal information acknowledge the confidentiality of this information, undertake to respect any individual's right to privacy and comply with the all relevant data protection laws and this privacy notice. Third party service providers such as credit referencing agencies may keep a record of any searches performed on our behalf and may use the search details to assist other companies in performing their searches. Please note that the use of your personal information by external third parties who act as data controllers of your personal information is not covered by this privacy notice and is not subject to our privacy standards and procedures.
How do we obtain your consent?
Where our use of your personal information requires your consent, such consent will be provided in accordance with the applicable customer agreement available on our website(s) or any other contract we may have entered into with you or as set out in our communication with you from time to time.
If we rely on your consent as our legal basis for processing your personal information, you have the right to withdraw that consent at any time by contacting us using the contact details set out in this privacy policy.
Restriction of responsibility
If at any time you choose to purchase a product or service offered by another company, any personal data you share with that company will no longer be controlled under our Privacy Policy. We are not responsible for the privacy policies or the content of sites we link to and have no control of the use or protection of information provided by you or collected by those sites. Whenever you elect to link to a co-branded Web site or to a linked Web site, you may be asked to provide registration or other information. Please note that the information you are providing is going to a third party, and you should familiarise yourself with the privacy policy provided by that third party.
Your Rights
Under the General Data Protection Regulation you have a number of important rights. In summary, those include rights to:
fair processing of information and transparency over how we use your use personal information,
The right to access personal data: access to your personal information and to certain other supplementary information that this Privacy Notice is already designed to address.
The right to request that personal data regarding them is corrected if it is found to be inaccurate: require us to correct any mistakes in your information which we hold.
The right to request that your personal data is erased where it is no longer necessary: require the erasure of personal information concerning you in certain situations.
Right to data portability: receive the personal information concerning you which you have provided to us, in a structured, commonly used and machine-readable format and have the right to transmit those data to a third party (another controller) in certain situations.
The right to withdraw consent to processing at any time, where relevant. • The right to object at any time to processing of personal information concerning you for direct marketing.
The right not to be subject to a decision which is based solely on automated processing, including profiling which produces legal effects concerning them or similarly significant affects them
The right to object in certain other situations to our continued processing of your personal information.
otherwise restrict our processing of your personal information in certain circumstances
If you would like to exercise any of those rights, please:
email, call or write to us at

[email protected]

let us have enough information to identify you (e.g. account number, username, registration details),
let us have proof of your identity and address (a copy of your driving licence or passport and a recent utility or credit card bill), and
let us know the information to which your request relates, including any account or reference numbers, if you have them.
If you would like to unsubscribe from any emailing or any marketing communications, you can also click on the 'unsubscribe' button at the bottom of the email or by sending an email to

[email protected]

stating so.
Legal basis for processing personal data
Reasons we can collect and use your personal information: Lawful basis for processing
Under Mauritian data protection law, there must be a lawful basis for all processing of personal data (unless an exemption or derogation applies). We rely on:
Processing is necessary for the performance of a contract with the data subject or to take steps to enter into a contract to conduct regulated activities, when processing is necessary for the entry into, or performance of contract with the data subject or in order to take steps at this or her request prior to the entry into a contract.
Compliance with legal obligations
Processing is necessary for compliance with our legal obligation. VARIANSE has the necessity for compliance with a legal obligation.
Data will only be processed where it is necessary for the purposes of the legitimate interests pursued by VARIANSE, and these interests or fundamental rights are not overridden by the interests of the data subject. VARIANSE will, when deciding to process data to ensure that the legitimate interests do not override the rights and freedoms of the individual and that the processing would not cause unwarranted harm. For instance, it is a legitimate interest of VARIANSE to process personal data on potential client in order to expand the business and develop new business relations. The data subject must be given information on the specific legitimate interest if a processing is based on this provision.
Keeping your personal information secure
Your Data is stored and kept confidential according to the legislation on protection of personal data and processing thereof applicable in the jurisdiction in which VARIANSE with which you have signed up is located.
We always take appropriate technical and organisational measures to ensure that your information is secure. In particular, we train our employees who handle personal information to respect the confidentiality of customer information and the privacy of individuals. We regard breaches of your privacy very seriously and will impose appropriate penalties, including dismissal where necessary.
We have appropriate security measures in place to prevent personal information from being accidentally lost, misused, modification, disclosure or accessed in an unauthorised way. We limit access to your personal information to those who have a genuine business need to know it. Those processing your information will do so only in an authorised manner and are subject to a duty of confidentiality.
We also have procedures in place to deal with any suspected data security breach. We will notify you and any applicable regulator of a suspected data security breach where we are legally required to do so.
You can ask us to delete or remove your personal information in certain circumstances such as where we no longer need it or you withdraw your consent (where applicable) provided that we have no legal obligation to retain that data. Such request will be subject to any retention limits we are required to comply with in accordance with applicable laws and regulations. If we have shared your personal information with others, we will let them know about the erasure where possible. If you ask us, where possible and lawful to do so, we will also tell you who we have shared your personal information with so that you can contact them directly.
Use of Cookies
WHAT IS A COOKIE AND HOW DO WE USE COOKIES?
A cookie is a small piece of text stored on your computer or device when you visit a website or an app. We use cookies on our websites or our apps to provide you with a more relevant and effective experience, including presenting web pages according to your needs or preferences.
We are constantly striving to improve functionality on this site through technology changes. This may mean a change to the way in which personal information is collected or used. The impact of any technology changes which may affect your privacy will be notified in this privacy notice at the time of the change.
LINKS TO THIRD PARTY WEBSITES
Our websites or our apps may have links to external third-party websites. Please note, however, that third party websites are not covered by this privacy notice and those sites are not subject to our privacy standards and procedures. Please check with each third party as to their privacy practices and procedures.
What happens in the event of a change of control
If we sell or otherwise transfer part or the whole of VARIANSE or our assets to another organization (e.g., in the course of a transaction like a merger, acquisition, bankruptcy, dissolution, liquidation), your information such as name and email address and any other information collected through the Service may be among the items sold or transferred. You will continue to own your User Content. The buyer or transferee will have to honour the commitments we have made in this Privacy Policy.
Changes to this Privacy Policy
This privacy notice was published on September 2019 and last updated on September 2019.
We may change this privacy policy from time to time, when we do we will inform you via our Website or via email.
What if you have a Complaint?
If you have a concern about any aspect of our privacy practices, you can make a complaint. This will be acted upon promptly. To make a complaint, please contact us via one of the methods set below.
If you have a complaint about our use of your information, you can contact the Office of the Data Protection Commissioner via their website at http://dataprotection.govmu.org/ or write to them at: The Data Protection Commissioner Data Protection Office 5th Floor SICOM Tower Wall Street Ebène.
Contact
If you have a privacy concern, complaint or a question for the Data Protection Officer, please contact us via email at [email protected]. We will respond to questions or concerns within 30 days.
Your global trading connection
We are an award-winning, internationally regulated, trusted and secure broker.
Regulated Globally
VARIANSE is authorised and trusted internationally. We have entities regulated by the FCA, FSC and LFSA.
Multi-Award Winning
VARIANSE has achieved consistent recognition from independent organisations and the financial community.
Premium Customer Support
Take comfort in an experienced team committed to providing you with rapid, efficient, and friendly support.
Tier-1 Banking Relationships
We safeguard your funds safely and securely in segregated ring-fenced client money custodian bank accounts with Barclays Bank.
Join Us and See Why
Elite Traders Choose VARIANSE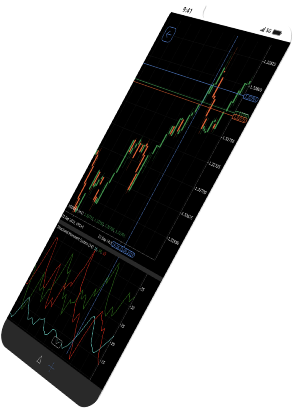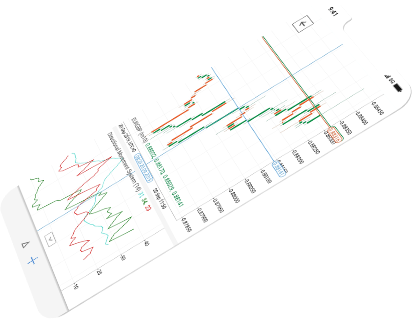 Best Broker for Financial Market Commentary
UK, 2022
World Business Outlook
Best Forex Broker for Online Trading
UK, 2022
International Business Magazine
Best Broker for Trade Execution
UK, 2021
International Business Magazine
Best Trade Execution House
UK, 2021
Global Excellence Awards
Featured in THE TIMES newspaper
UK, 2018
A Raconteur Special Report
BEST BROKER FOR PROFESSIONAL TRADERS
UK, 2018
International Business Magazine
Best Broker for Algorithmic Traders
UK, 2017
Global brands Magazine
Best New Forex STP Brand
UK, 2015
Global Brands Magazine
Most Innovative New Forex Brand
UK, 2015
Global Brands Magazine
Best New CFD Broker
UK, 2015
Global Banking and Finance Review
Best New Forex Broker
UK, 2015
Global Banking and Finance Review
Best New ECN Broker
UK, 2014
Global Banking and Finance Review
Best New STP Broker
UK, 2014
Global Banking and Finance Review
CFDs are complex instruments and come with a high risk of losing money rapidly due to leverage. 58% of retail investor accounts lose money when trading CFDs. You should consider whether you understand how CFDs work and whether you can afford to take the high risk of losing your money.