EUR/USD Barely Clinging Above 1.04
EUR/USD on course to end June down by 2.6%
Price continues to hover over major support, but for how long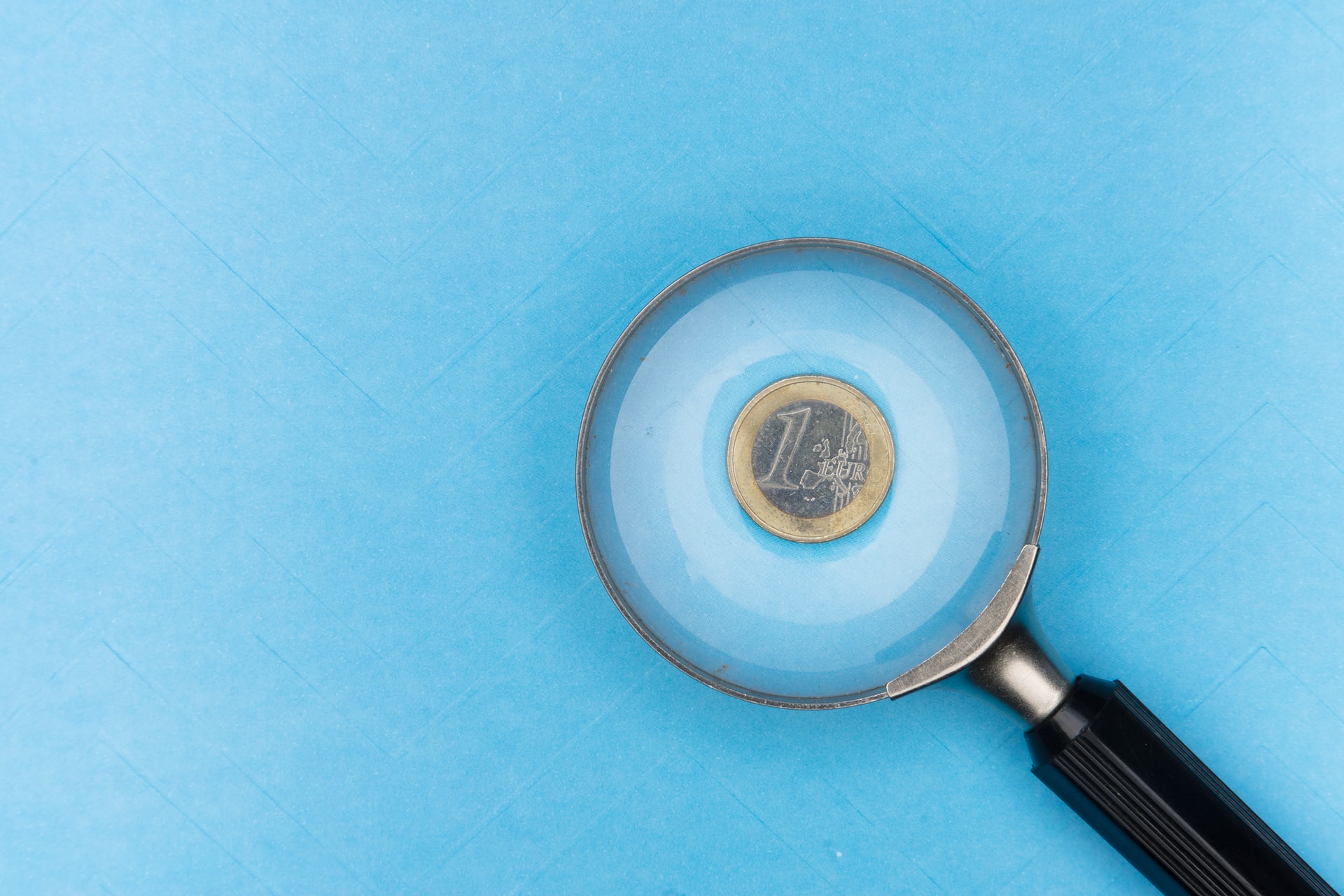 June Proved Bad for EUR/USD
June didn't work out to be a great month for EUR/USD. At the time of writing, the single currency looked on course to end the month down by 2.62% against the US dollar. May's gains in hindsight look more like a cadaveric spasm than any serious promise of reversing this year's monumental fall this year. Twice in June, the pair has lunged uncomfortably close to the 1.0354 region, that once broken, would inevitably open the gates to parity. They follow two outright tests in May, preceded by similar tests in December 2016 and January 2017.
Strong Support a Wolf in Sheep's Clothes?
Conventional wisdom says the more an area acts as support and resistance, the more market significance it gains. For EUR/USD, that may prove more of a hinderance than help, should price experience a sustained break below those levels. Inevitably, some traders will read this as a potential near triple bottom in EUR/USD and they could be right. Despite all the forecasts of EUR/USD at parity, it still seems table to keep its head above water. That said, the more price hugs that critical support level, the more potential buyers should approach the pair with bit of caution.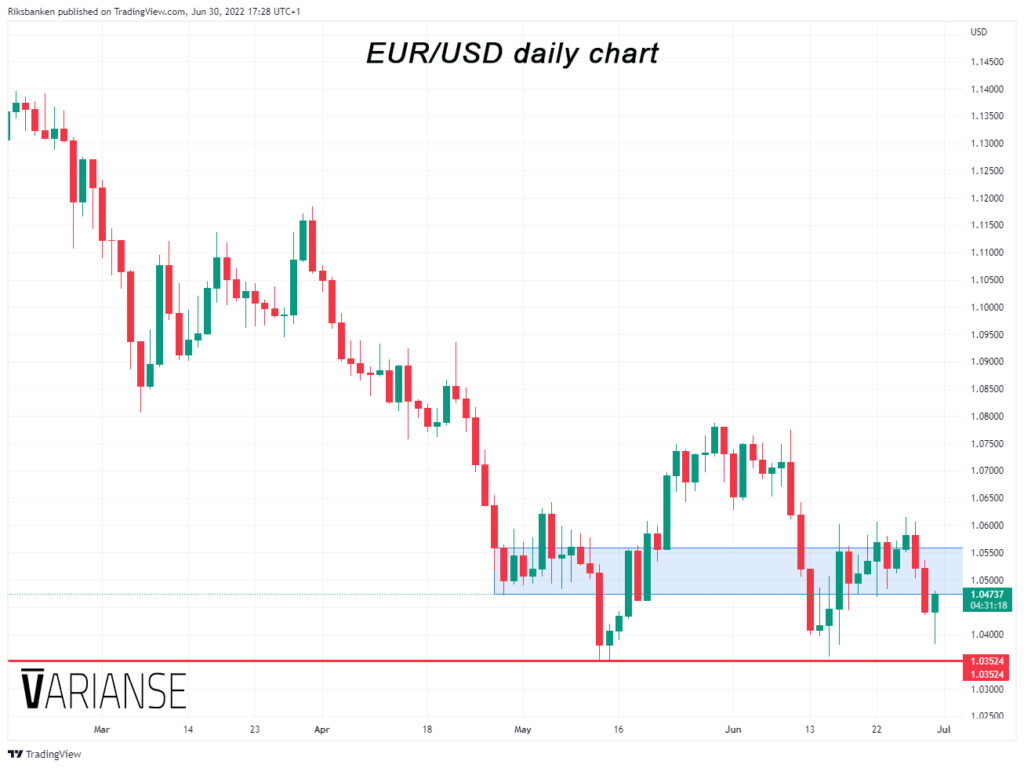 Plenty of Reasons to Trade Cautiously
Equally, the sort of price congestion that has evolved over 1.047 to 1.056 range in recent month adds to calls for restraint. Rather than support a quick rejection of the 1.0354 region, buyers and sellers are showing some agreement that valuation should be close to that level. That is in sharp contrast to the quick rejection that happened in December 2016 and January 2017, which ultimately led to a sustained uptrend. Technicals continue to marry with the fundamental narrative. The Fed is gung-ho on raising interest rates, whilst the ECB is still uncertain about its intentions after July.       
DISCLAIMER: All communication, messages, media and links distributed on this channel has been prepared by VARIANSE solely for information purposes without regard to any particular user's investment objectives, financial situation, or means. The information in the publication is not an investment recommendation and it is not investment, legal or tax advice or an offer or solicitation to purchase or sell any financial instrument. Reasonable care has been taken to ensure that this publication is not untrue or misleading when published, but VARIANSE does not represent that it is accurate or complete. VARIANSE does not accept any liability for any direct, indirect or consequential loss arising from any use of this publication. Unless otherwise stated, any views forecasts, or estimates are solely those of the author(s), as of the date of the publication and are subject to change without notice. The information provided herein is not intended to constitute and does not constitute investment advice nor is the information intended as an offer or solicitation for the purchase or sales of any financial instrument. The information contained herein has no regard to the specific investment objects, the financial situation or particular needs of any particular recipient. Relevant and specific professional advice should always be obtained before making any investment decision. It is important to note that past performance is not indicative of future results. VARIANSE is a trading name of VDX Derivatives, authorised and regulated by the Financial Services Commission (FSC) of Mauritius. FSC license number C118023323. VARIANSE is also a trading name of VDX Limited and is authorised and regulated by the Financial Conduct Authority (FCA) in the United Kingdom. FCA register number 802012. This publication is not directed to residents of the United States and is not intended for distribution to, or use by, any person in any country or jurisdiction where such distribution or use would be contrary to local law or regulation.
Your global trading connection
We are an award-winning, internationally regulated, trusted and secure broker.
Regulated Globally
VARIANSE is authorised and trusted internationally. We have entities regulated by the FCA, FSC and LFSA.
Multi-Award Winning
VARIANSE has achieved consistent recognition from independent organisations and the financial community.
Premium Customer Support
Take comfort in an experienced team committed to providing you with rapid, efficient, and friendly support.
Tier-1 Banking Relationships
We safeguard your funds safely and securely in segregated ring-fenced client money custodian bank accounts with Barclays Bank.
CFDs are complex instruments and come with a high risk of losing money rapidly due to leverage. 58% of retail investor accounts lose money when trading CFDs. You should consider whether you understand how CFDs work and whether you can afford to take the high risk of losing your money.
ELECTRONIC TRADING. ELEVATED