cTrader Crypto Trading: The Best Bits
cTrader crypto trading has simplified my trading life
Trading cryptos on the cTrader platform offers serious advantages
VARIANSE zero-spread CFDs offer trading conditions on par with exchanges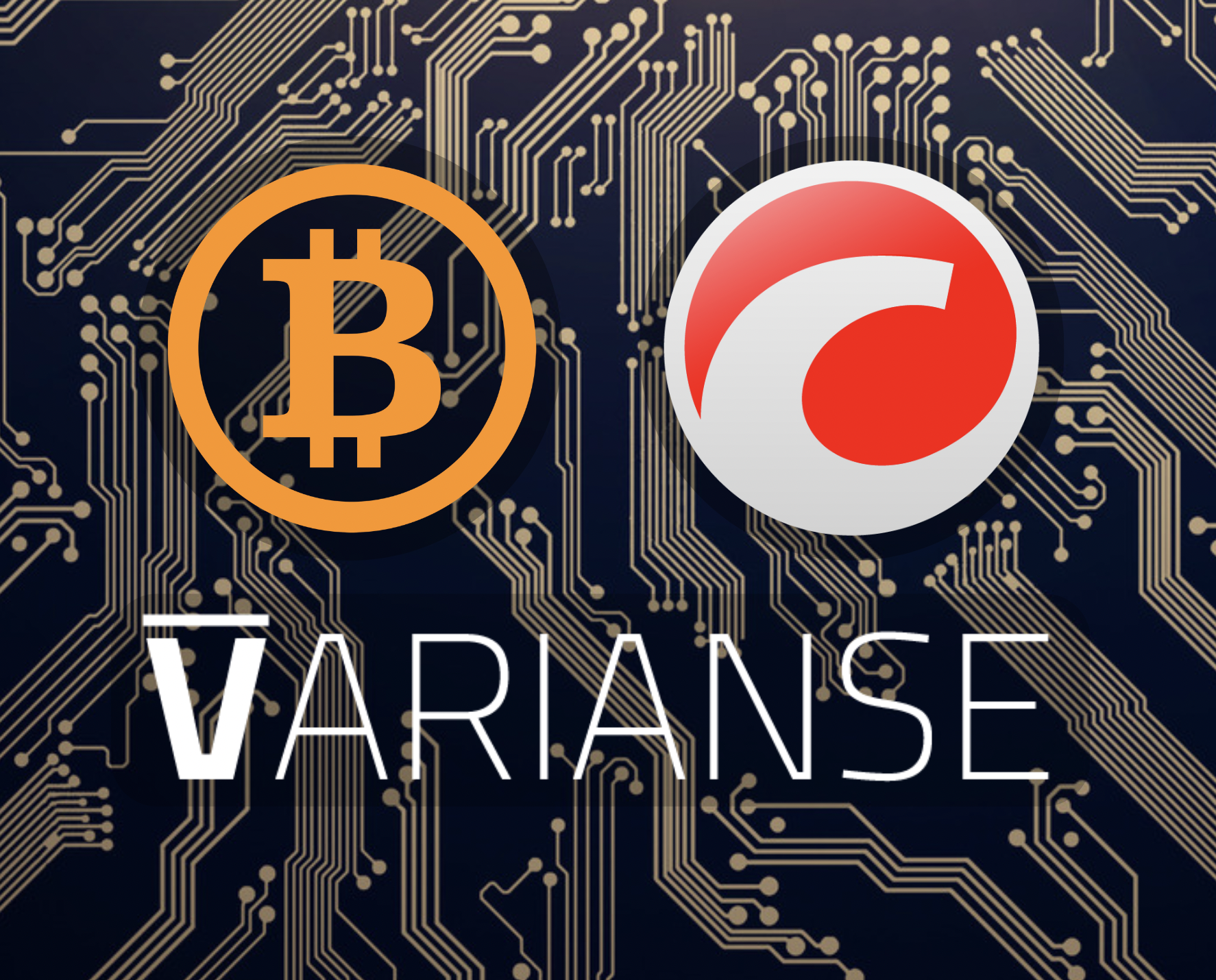 cTrader Crypto Is Game Changing
Having been given early access to the VARIANSE zero spread-crypto CFDs has given me more than a couple of months to try out crypto trading on the cTrader platform. I won't lie that I was skeptical at first about cTrader crypto trading. After years of trading on the big crypto exchange platforms and on peer-to-peer exchanges, I had gotten used to a very split trading lifestyle: separate platforms for crypto and another for everything else. Sure, bridges between crypto platforms and other more traditional third-party retail trading platforms do exist, but in my experience, the majority have always proven to be more than a bit clunky. Today, as I near my three month cTrader crypto anniversary, I couldn't imagine another way to trade cryptos. Below are the top three reasons I am sticking with cTrader crypto trading going forward.
cTrader Crypto Is Just So Easy
cTrader crypto trading with CFDs is just way easier. The platform calculates everything a trader needs to know before they execute a market or pending order. In cTrader, a one lot crypto CFD contact is simply one coin. A trader can go as low as a micro lot or 0.01 or 1/100th of a coin. That literally is all a trader needs to know. From there, everything else is calculated by cTrader: the estimated margin used, the estimated % of the traders balance at risk, the estimated take profit, if the trader sets a take profit level. Traders that are more conscious about can even position size based on the % of their balance at risk.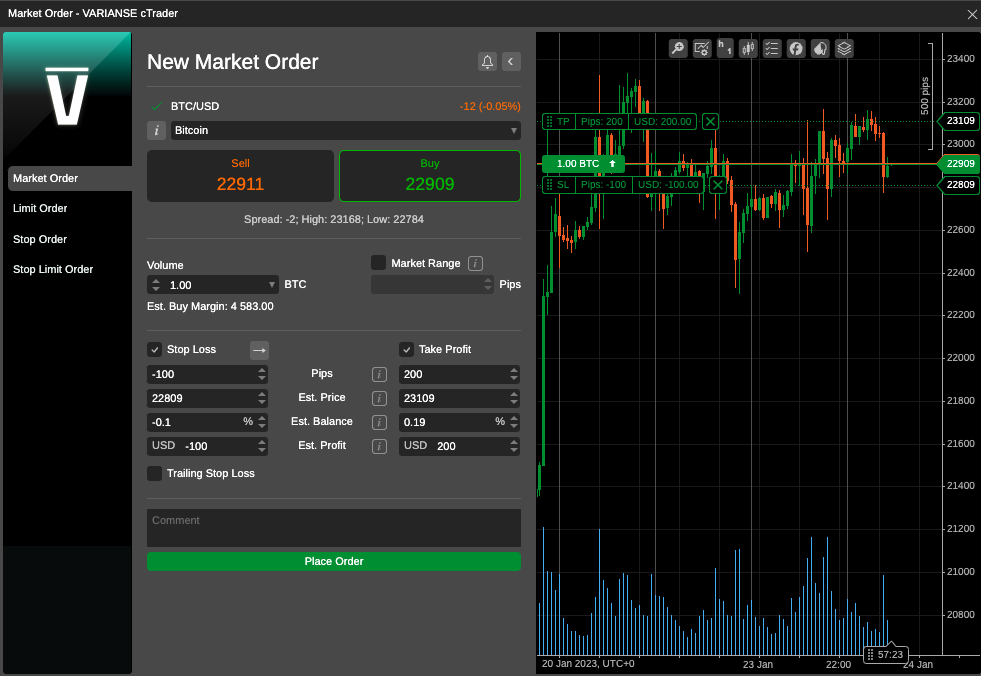 Everything in One Place
I really can't overstate the benefits of being able to trade all of the asset classes in one place. These benefits stretch far beyond just simple convenience, which is an obvious blessing. While different asset classes may require different strategies at any given point, risk management and performance principles are universal. cTrader crypto trading allows traders to manage their aggregated trading risk, alerts, and performance across crypto, forex, equities, commodities, indices, and equities, all on a single platform. Better yet, the cTrader Analyse function does a lot of high level heavy lifting for traders in terms of performance. No add-on or third-party software is required. This feature alone makes the switch to cTrader worthwhile.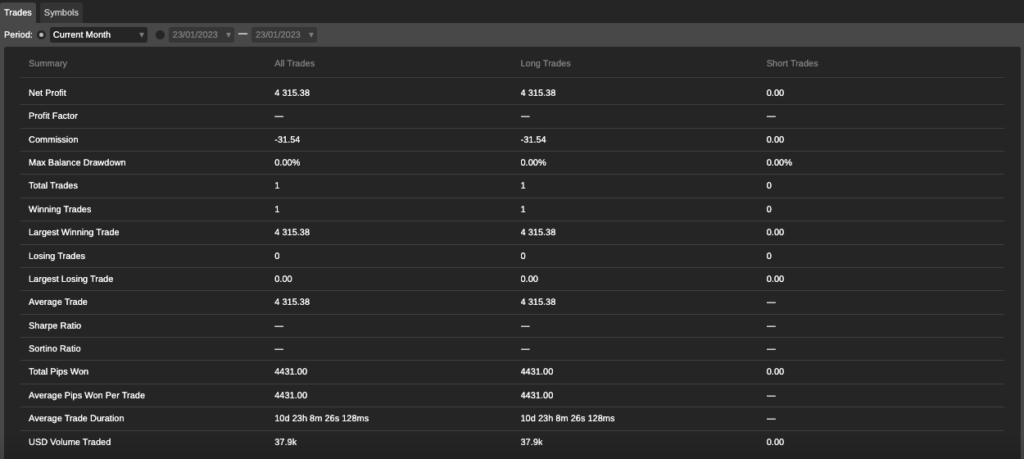 Advanced Functionality
The cTrader platform already comes equipped with some pretty advanced functionality in terms of charting, news, indicators etc. My favourite feature, however, is the advanced order protection functions provided on the platform. Typically, this level of order protection requires a degree of programming, which comes at an expense. With cTrader crypto trading, I can actually set take multiple take profit levels on my crypto trades, scaling out of my winning trades safely and securely, whilst adjusting to breakeven automatically from the platform. In a market as volatile as crypto currencies, protecting my profitable trades ranks as one of the number on concerns for me day to day. To date, I've not come across another platform that does this as well as cTrader.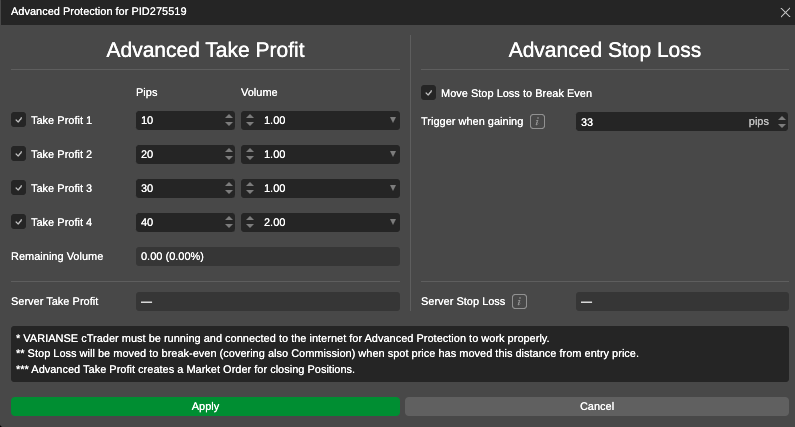 Compatibility
The available built-in indicators and functions in cTrader are great. Even better, however, is the ability for traders to use their existing custom indicators, algos and automations with crypto. The need for multiple platform development is absolutely gone. For example, I am able to use my volume profile indicators and risk reward tools developed by ClickAlgo seamlessly between cryptos as I do gold or forex. In truth, given the maturity of CFD platforms like cTrader, there are a ton more of well established automated solutions available in comparison to other crypto platforms. Above all, traders are getting the benefit of development using the C# language, which leaves their automations faster, more reliable, and far more capable then some of the more retail platforms out there.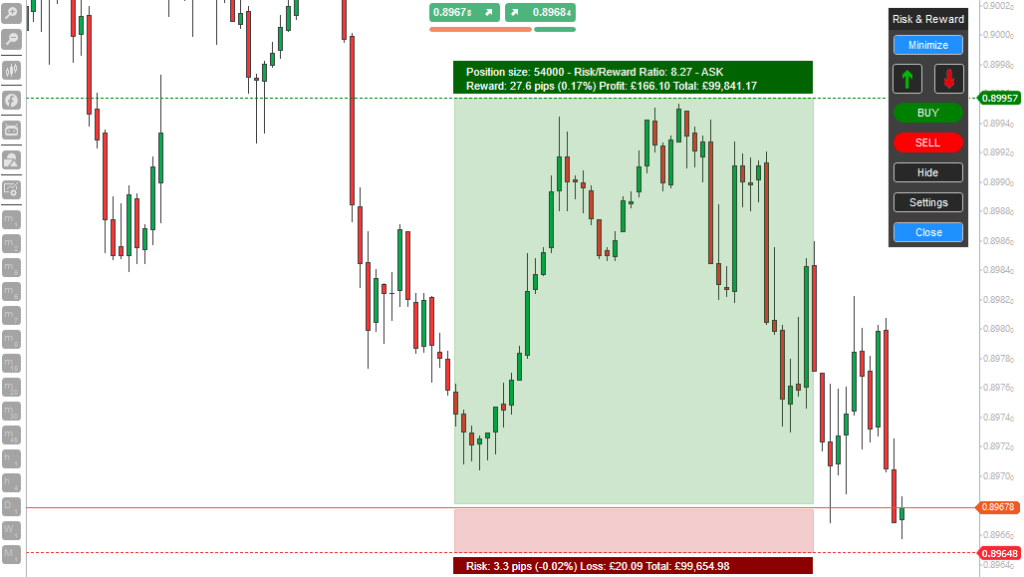 cTrader Copy
Short of crypto, or trade ideas more generally, traders can use the cTrader copy feature to follow other traders strategies. Meanwhile, traders with strong convictions, can invite other traders to copy their strategies in exchange for management, performance, and volume fees without the need to ever leave the platform.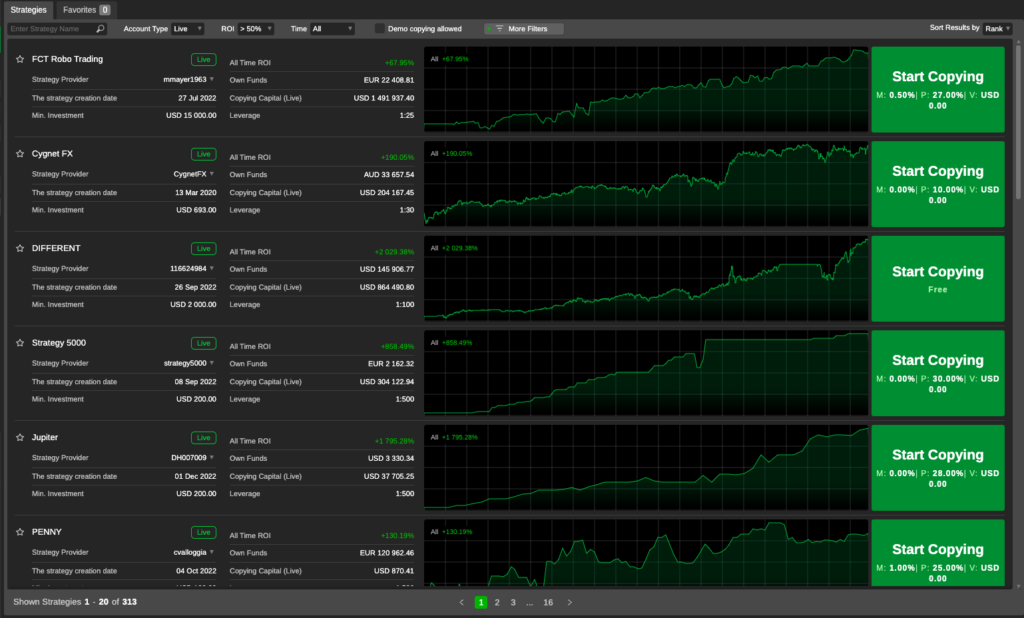 Final Thoughts
Above is just the tip of the iceberg in terms of what cTrader crypto trading has on offer in relation to other trading platforms. But cTrader crypto trading is only worthwhile when traders partner with the right broker. The VARIANSE cTrader crypto offering was purposely designed to offer zero spread and low commission crypto CFD trading on par with what is on offer from the major crypto exchanges. In a prior blog post, I wrote quite a lot about the advantages of trading crypto CFDs using a regulated STP broker like VARIANSE versus unregulated exchanges. Those advantages extend just beyond platform features. Open a newly funded VARIANSE crypto account today and enjoy a 10% deposit bonus and find out why VARIANSE is the #1 broker for trade execution.
DISCLAIMER: All communication, messages, media and links distributed on this channel has been prepared by VARIANSE solely for information purposes without regard to any particular user's investment objectives, financial situation, or means. The information in the publication is not an investment recommendation and it is not investment, legal or tax advice or an offer or solicitation to purchase or sell any financial instrument. Reasonable care has been taken to ensure that this publication is not untrue or misleading when published, but VARIANSE does not represent that it is accurate or complete. VARIANSE does not accept any liability for any direct, indirect or consequential loss arising from any use of this publication. Unless otherwise stated, any views forecasts, or estimates are solely those of the author(s), as of the date of the publication and are subject to change without notice. The information provided herein is not intended to constitute and does not constitute investment advice nor is the information intended as an offer or solicitation for the purchase or sales of any financial instrument. The information contained herein has no regard to the specific investment objects, the financial situation or particular needs of any particular recipient. Relevant and specific professional advice should always be obtained before making any investment decision. It is important to note that past performance is not indicative of future results. VARIANSE is a trading name of VDX Derivatives, authorised and regulated by the Financial Services Commission (FSC) of Mauritius. FSC license number C118023323. VARIANSE is also a trading name of VDX Limited and is authorised and regulated by the Financial Conduct Authority (FCA) in the United Kingdom. FCA register number 802012. This publication is not directed to residents of the United States and is not intended for distribution to, or use by, any person in any country or jurisdiction where such distribution or use would be contrary to local law or regulation.
Your global trading connection
We are an award-winning, internationally regulated, trusted and secure broker.
Regulated Globally
VARIANSE is authorised and trusted internationally. We have entities regulated by the FCA, FSC and LFSA.
Multi-Award Winning
VARIANSE has achieved consistent recognition from independent organisations and the financial community.
Premium Customer Support
Take comfort in an experienced team committed to providing you with rapid, efficient, and friendly support.
Tier-1 Banking Relationships
We safeguard your funds safely and securely in segregated ring-fenced client money custodian bank accounts with Barclays Bank.
CFDs are complex instruments and come with a high risk of losing money rapidly due to leverage. 58% of retail investor accounts lose money when trading CFDs. You should consider whether you understand how CFDs work and whether you can afford to take the high risk of losing your money.
ELECTRONIC TRADING. ELEVATED